Ten years ago today, the first iPhone was released. It's hard for me to believe that it's only been ten years. And it's hard to imagine that a piece of technology could change our lives so dramatically – mostly for the better, but in some ways for the worse.
At the time, the idea that one device could combine a telephone, a music player, a camera, and an internet communication device, all accessible by touch rather than with little buttons, was revolutionary. Today we don't think twice about it.
Just think about how many aspects of our day-to-day lives are totally different now due to the smartphone. (While there are now more users and more apps on Android devices, most new capabilities came out on the iPhone first.) Smartphones also paved the way for the tablet (led by the iPad) which further bridged the gap between computers and telephones.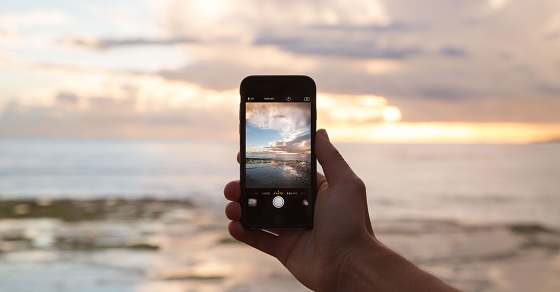 – You can now look at a little map that will tell you exactly where you are, help you discover the nearest location of anything you're looking for, and give you directions to it. You can immediately find out if there are traffic delays ahead and find the fastest available route. Paper maps are nearly obsolete, and other GPS devices are far less prominent.
– You can now take a picture and immediately send it to someone else or post it to the internet. As a result, apps such as Facebook and Instagram are now part of our daily lives. People take selfies (a word that didn't exist ten years ago) and pictures or short videos of anything else that catches their fancy without having to carry a camera. The downside is that this proliferation of pictures has cheapened the value of a picture and led to a lot of "noise" and distraction in our lives.
– Entire new business models are now possible. You can now summon a car driven by an independent driver, pay for things without a debit/credit card or cash, gain admittance to an airplane, and purchase practically anything at any time.
– With modern voice recognition software, using a smartphone has never been easier. Texting has now supplanted the telephone call and the email as the primary way many people communicate with one another.
– Information on anything you are curious about at any given moment is now available at your fingertips or at your voice command.
– And then there's Grindr (and similar apps for other target audiences).
On the downside, the smartphone has brought with it many of today's social ills, such as texting while driving. Some people now prefer to interact with their phone even though other people are in their immediate presence. Some people are so absorbed in their phones that they lose connection with what is actually happening around them, or else they become so focused on taking a picture or video of it that they never really enjoy it. For some, the phone is their social crutch or their security blanket.
It's hard to believe that it's only been ten years. It's hard to remember what our lives were like prior to the smartphone. And it's difficult to fathom how the next disruptive technological breakthrough, which will probably arrive in the next year or two, will rewrite our lives again. Someday, people will look back on the past decade and wonder how we ever lived so primitively.
How has the smartphone changed your life?
© 2017 Dave Hughes