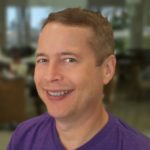 Thanks for visiting my web site and for clicking here to learn a little more about me.
If I must attach labels to who I am and what I do, then (in no particular order) I am a writer/author/blogger and public speaker (which is the main focus of this web site) and a jazz musician. I created a website called Retire Fabulously!, and I have published three books about retirement lifestyle planning (which, of course, you should buy).
As for demographics, I'm a 63-year-old gay man living in sunny Phoenix, Arizona.  I'm married to a wonderful man named Jeff and we have one dog named Maynard (named after the legendary jazz trumpet player, Maynard Ferguson).
At the end of 2013, I made a big transition in my life.  I ended my 34-year career in the software engineering and semiconductor manufacturing industries by taking an early retirement package.  I had intended to work until I was 60, but this package was too good to turn down.  So just shy of my 57th birthday, I eagerly embarked upon this new phase of my life.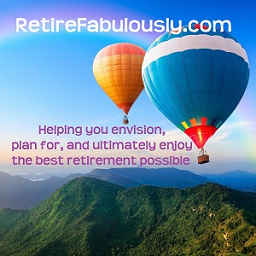 The word "retirement" carries a lot of assumptions and baggage with it for many people, so I prefer to refer to this new phase of my life as my "renaissance."  It is truly a time when I can rebrand myself, undertake new endeavors that I feel passionate about, and live life (mostly) on my terms.  (Well, that and those of my husband.)
One important element of my renaissance is that I plan to write more.  To date, most of my writing has been centered around my Retire Fabulously! website.  But I intend to write on other topics as well, and those writings will appear here.  This web site will also be used to chronicle the more public-facing happenings in my life, to the extent that I think anyone might be interested.  I envision this content to be something meatier and more permanent than a Facebook post, but not as self-facing as a diary or journal.  We'll see how it goes.